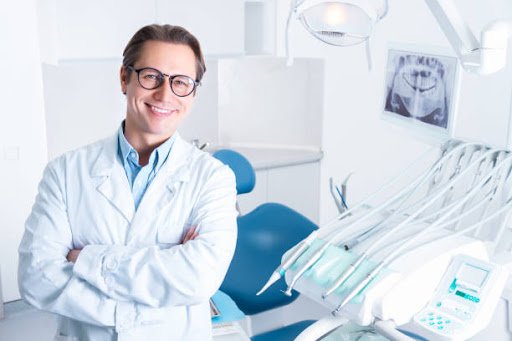 Patients today think and behave like consumers when it comes to their healthcare, including their dental care. The key to running a successful dental practice is to approach your business from the standpoint of a business owner. It will assist you in meeting patients' expectations and achieving revenue targets by providing a high standard of care.
Customer service, satisfaction, and retention
In order to run a profitable practice, you must deliver services that consistently support your patients' health and ensure their satisfaction. High customer satisfaction translates to higher retention rates. Maintaining a high retention rate will allow you to keep marketing costs low, as long-term patients not only return every year but also bring their families with them.
Positive interactions with their care providers, easy access to their medical records, straightforward billing, and convenient scheduling are all factors that influence customer satisfaction. It is important to maintain consistency within a dental office by implementing technology systems that promote these objectives.
Technology and equipment
In order to achieve consistency across all your operations, you should invest in technological, operational, and financial systems. Doing so will facilitate consistent patient care throughout your organization.
For your staff to be able to serve many patients at once, it's essential to have enough dental equipment for multiple operating rooms. It is equally important to have a dental-specific software-based health information system for managing insurance and billing. The systems can store patient information, such as treatment plans, so that it can be accessed easily when needed.
An electronic health record is the foundation of a medical software infrastructure. If you want to schedule appointments easily, you can use integrated software that sends text or voice reminders.
A large investment in such software can be expensive—you can expect to pay anywhere from $20,000 to $70,000 depending on the size of your practice. A bank term loan could be used to cover this expense. Include the software with the physical assets to provide more collateral. Consider cloud-based software-as-a-service models that require a monthly fee rather than an upfront payment.
Websites and digital marketing.
For a dental practice to be successful, it must attract new customers. An effective web presence can help you market your practice and make important information easily available to customers. Create an aesthetically pleasing layout and include detailed information about your practice, the services you offer, and your availability.
There are other ways in which your website can support your practice. Some practice management systems will integrate with your website to allow online appointment scheduling, modification, or cancellation.
You can also explore other methods of web-based marketing. Connect your free Google listing to your website so people searching for area dentists can easily find you. Have your patients write reviews for your practice online and they will provide you with testimonials you can use on your website.
Building the right team
Staffing your practice correctly is another key to success. It will greatly simplify your role as a dentist and business owner to have skilled employees in place. A trained office manager is particularly important for managing accounting activities, scheduling, and customer service issues. Set a positive tone by clearly communicating your objectives for the practice, your expectations for each team member, and your deadlines.
By adopting a customer-focused mindset, your practice will focus on the outcomes that will drive success—but in order to implement these principles, you need the right tools and personnel. Your practice will flourish if you invest in your equipment, technology, and employees. Our dental consultants are here to help you. Contact us today.
Victory Dental Management