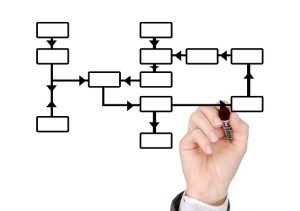 Recently, my son had to have jaw surgery. A sagittal split as well as a midline split needed to be done along with third molar extractions. I can tell you seeing your son with a ng tube was not the highlight of our summer so far, and thankfully, there were no surprises.
Everything leading up to the moment of surgery was planned, every step of the process was explained in detail. The oral surgeon said, "I follow this process so no steps are missed, all i's dotted and t's crossed. I do not want any surprises in the operating room." This is his way to guarantee he has done everything in his power to have a successful outcome.
His process during the multiple weeks leading up to the surgery included molds and models, multiple radiographs and scans to ensure his ultimate goal with my sons' case.  All this preparation made me think of the steps and processes that the non-clinical side of the practice needs to do to ensure the satisfaction from the administrative side for your patients.  Everything we do in the practice should be repeatable for each patient. There should be one standard for your front desk coordinator, scheduling coordinator, treatment coordinator, etc. To ensure quality for each patient, the process should be the same for the administrative team members.
This begs the question, is this taking place in your practice?  Could anyone of your administrative team members flow chart the process in your office? I think this subject is worth discussing at your next monthly team meeting.
I am happy to say my son is doing very well since his surgery. He even asked me if his experience was going to end up in one of my blogs or presentations. I guess he knows my process of not letting any teachable moment pass aside without addressing it. 😊
If I can be of any assistance with the needs of your practice, please get in touch with me so we can chat about what is on your mind.