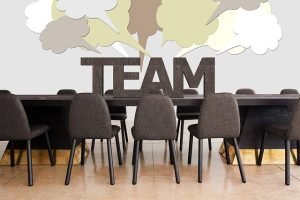 Last month I wrote about the importance of the morning huddle. This month, I want to go into detail about monthly team meetings and why they are important.
Just as the morning huddle is an opportunity for everyone on the team to communicate their expectations of the day, the monthly team meeting is an opportunity to communicate, brainstorm, review status/progress and resolve larger issues that have been discovered during your morning huddle. Think of an average day in your practice. You are busy from the moment you get to the office until you leave the office. There needs to be time when you and your team are not rushed and are able to sit down and discuss how things are going, review goals, any areas of concern, and what is on everyone's mind.
I equate this to coaching basketball. After every game, I recap what we did well as a team, and where we need to work on our weakness. The same is true for a dental team. At every team meeting, you need to discuss the schedule and get everyone's feedback. The administrative team and clinical team will have different perspectives, and all are important for everyone to function together as a cohesive unit. This is also a time to discuss how you can do things differently or brainstorm ideas. Having this time with your team is so important. It will let them know you value them and their opinion. It further demonstrates that you have built the culture that everyone on your team can feel free to share their own ideas and to listen to one another. Having this time also brings the team together in a relaxed atmosphere with one another.
It has been said that where you spend your time is what you value. By spending your time with your team, you are demonstrating to them that you care and their ideas are welcomed and valued by you, their leader.