Creating a Culture That Works
What Does it Take to Build and Retain a Team of Top Performers?
Have you ever asked yourself one of these questions before:
Why can't your employees just do what you hired them to do?
Why are other practices running smoothly and yours does not?
Why do other dentists have less stress with their practice?
Find out why you want a team working with you and not employees.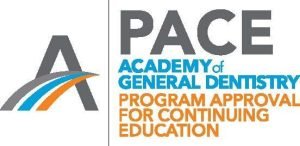 Superior Seminar Solutions, Nationally Approved PACE Program Provider FAGD/MAGD Credit, Approval does not imply acceptance by any regulatory authority or AGD endorsement. 
9/1/2017 to 8/31/2020, Provider ID #365798

This activity has been planned and implemented in accordance with the standards of the Academy of  General Dentistry Program Approval for Continuing Education (PACE) through the joint program provider approval of Superior Seminar Solutions and Victory Dental Management.