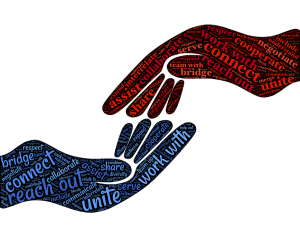 When I start working with a dentist, I ask if they have a team or employees working with them. Most of the time they respond with "I have a team." I think they really want to believe that, but soon realize after I ask a few questions, they have employees working with them.
Have you ever had a "team member" reply it wasn't their responsibility? Or better yet, "it wasn't my fault." Those are employees.  Employees are a group of people that work for an organization.  They may have a goal to accomplish but do not understand how their role and responsibility is related to the rest of the company. Employees will complete tasks that are assigned to them but will not care how that relates to anything else in the organization. They just want to check off their to-do list.
Contrast that, with what I believe, a dental team should be. A dental practice team is a group of people working together cohesively towards the clearly defined and stated goals of the doctor. There is a very high level of patient satisfaction while knowing that all members of the team are accountable to each other using their individual strengths to enhance the performance of the team. A team will sacrifice for each other. As the doctor, you will not have to ask someone to take care of something, it will already be done. A team takes responsibility for their individual actions and are accountable to one another and the doctor.
As you can see, a team is totally different than employees working for you. While we are defining some things, I also want to mention a team is not a staff either. Staff (staph) is an infection, not people. When we have the correct culture in our office, the words we use will reflect that. I think it is also about respect. We need to respect one another, and words have meaning. When you put time and effort into developing the culture you want in your practice, you should be selfish about who gets the opportunity to share and grow with you and your team. After the right people are on your team, investing money, time, and resources to fully develop them will pay off for you and your practice. By taking care of your team and putting them first, they will take care of you and the patients you serve.
Not sure how to build a true team? Please contact me so I can help.