Dental Management Consultant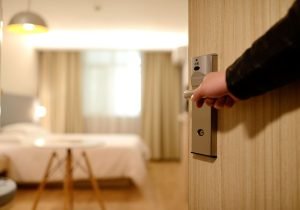 I want to share one of the hotel experiences my family had this summer. What does a hotel experience have in common with your dental office? Let's find out.
I travel quite often during the year coaching and speaking around the country. I am one of those people that use apps to manage reservations for the hotel chain for which I do business.  Mainly for the ease and convenience it allows. When using these apps, you should always be sure to input how many people are staying in the room. In this instance, I was traveling with my family.  To allow the hotel to plan accordingly, I input the number of people in our family, four, and selected a room that would accommodate us as well.
Based upon the information given, we thought there would be at least four towels in the room, but that was not the case. It's the first thing I always check once entering the room.  Ok, I thought, no big deal.  I would call housekeeping and have more towels brought up to our room.  However, the towels never came.  Soon it was late enough that we all went to sleep.  The next morning, I went to the front desk and requested them, and finally, hours later, the towels were in the room.
Over the course of the next few days, there were other examples of less than expected customer service.  You can imagine as a Diamond member with this hotel chain, I was starting to ask myself how will I address all of this. When checking out, they always ask "how was your stay".  I took this time to give the manager constructive thoughts of our stay and the ways it could have been better.  It is important that we share the bad, as well as the good, so that improvements can be made.  The same is true in our businesses and practices.  When we were finally all in the car leaving Atlanta, I told my family this situation was going to be a blog post.
I am sharing this so you can see there are some similarities with patients in your practice. Do you ask for your patients to fill out paperwork online or mail them a packet of information? Are you confident your process is a smooth one for your patients'? For a new patient, this is one of the first interactions with your practice, other than the phone, and you need to make sure it is an easy one from a customer service standpoint.
If you are using an outside lab, is the item in your office before the patient gets there for their appointment? It is simple things like this that can put a sour taste in the mouth of your patients very quickly. From a business standpoint, it is easy to for patients to do business with you?
I suggest that the team review all your patient processes at least once a year to make sure you are not missing something, especially the opportunity to wow your patients from the clinical and administrative point of view.
Making sure you are up to the challenge of your patients' expectations is a must for any practice today.